The deep roots in brew, agriculture and American history make Central New York state more than a destination. The burgeoning craft beverage scene, hardy farm-to-table movement and mile after mile of Main Street USA create a true experience for every visitor.
The history here begs to be embraced while cruising U.S. Route 20, hiking an old-growth forest or paddling the Erie Canal. The natural beauty prospers in all seasons, offering something to suit any visitor ready to explore.
Central New York engages the senses and attracts adventurers of all kinds. This unique brand of exploration takes many forms, but perhaps none greater than in the outdoors.
The Central New York experience invites visitors to craft their own adventure, be it brew, food or nature. Hiking, biking, hunting or boating, the outdoor options seem limitless. So, here are a few can't-miss experiences essential to the Central New York way of life.
1) Outdoor history abounds throughout Central New York, where 98 miles of the legendary Erie Canal traverse the region. The Erie Canal State Park includes 36 of those that are ideal for hardcore and casual cyclists alike.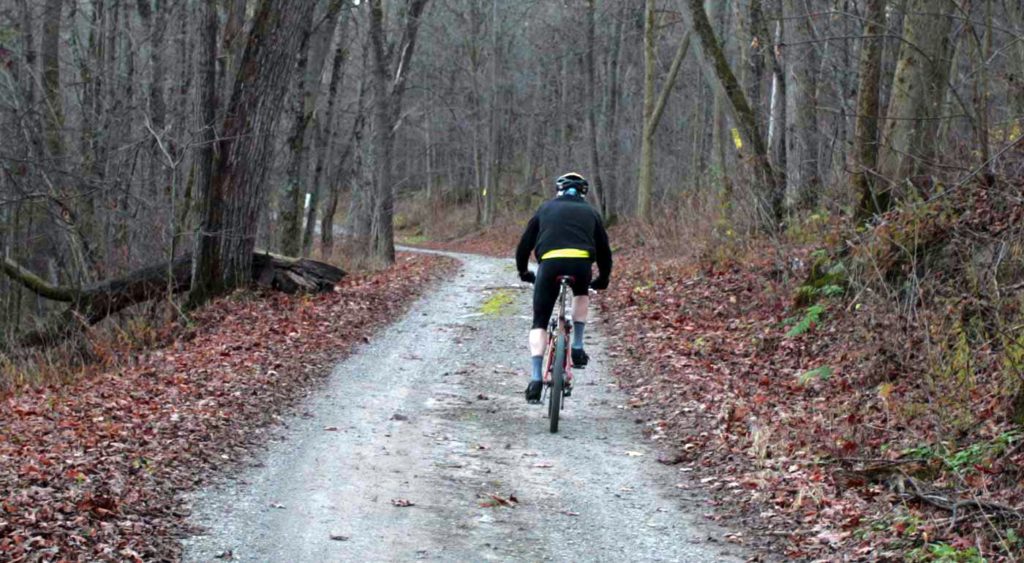 ---
2) Central New York spoils hikers with more than 350 miles of trails, many of which are gateways to hundreds, even thousands, of miles more. Chenango County includes five sections and 78 miles of the Finger Lakes Trail System, a massive network of 1,000 hike-able miles that stretch from the Western New York/Pennsylvania border deep into the Catskill Mountains.
---
3) BirdWatching magazine lists Franklin Mountain Hawkwatch as one of its national hotspots. The Hawkwatch highlights the Delaware-Otsego Audubon Society Sanctuary, a 100-acre property featuring hiking trails through a variety of watchable wildlife habitats, including open fields, forest, former pastures and wetlands.
---
4) With better than 3,500 public and private campsites in the region, Central New York has plenty of outdoor accommodation gems … and actual diamonds. Campers enjoy a day of digging for Herkimer diamonds, a quartz crystal unique to the area, before hunkering down for a night of bonfires and stargazing.
---
5) Central New York's water culture pours from many of its 55-plus parks and more than 140 public wilderness sites. From the serene Erie Canal to five rushing waterfalls, the watershed here makes a great complement to a day of hiking or biking.
---
6) The 50,894-acre Oneida Lake has hosted Bassmaster and Fishing League Worldwide tournaments in addition to thousands of happy anglers. It earns its reputation as one of the best walleye and perch harvests in the region year after year.
---
7) Much of the 184,500-plus acres of public wilderness in Central New York allow hunting. The region is full of favorite targets like deer, turkey, pheasant, grouse and bear.
---
8) One of only three with old-growth forest in eastern North America, Landis Arboretum includes 40 acres of flowers, plants and shrubs from around the world and another 508 acres to explore for watchable wildlife via eight-plus miles of trails.
---
9) Golf pros play Endicott's En-Joie Golf Club each year during the Dick's Sporting Goods Open. The PGA also pays a visit to Turning Stone Resort & Casino and The Links at Hiawatha Landing. Famed course architects Donald Ross, Robert Trent Jones and Michael Hurdzan helped shape a Central New York golf landscape that regularly earns high ratings and rankings in Golf Digest, Golfweek and Golf Magazine.
---
10) Experienced cross-country skiers must sample some of the 30 miles of the BREIA Trails, one of the largest groomed systems in the eastern U.S.
Central New York is a place where adventurers come to their senses: the sight of a soaring eagle, the sound of a majestic waterfall, the taste of the pure air, the smell of wildflowers, the grip on the golf club. It's a place to unwind with plenty of space to do it. It's worth a visit for a grand variety of interests.