Water recreation keeps flowing even after summer fades in Central New York. From the Erie Canal to the Susquehanna River and all points between, there are plenty of opportunities to kayak or paddleboard even as the weather cools in fall.
In fact, fall is one of the best times to unwind in the water among peak autumn colors.
Paddle Boarding in Binghamton
"It's my favorite time of year to paddle. The colors are amazing, it's cooler and it's a lot more comfortable," says Tina Fetten, founder of the Southern Tier Stand Up Paddle Corp. in Binghamton. "Water recreation is by no means over once Labor Day's done."
Fetten paddle boards right up until there's ice, though the certified American Canoe Association and World Paddling Association instructor doesn't recommend those dangerously chilly waters for the novice. But, casual kayakers and paddle boarders can safely float in early fall, when the water temperatures are still in the 60-degree range, she says.
Greater Binghamton hosts the Susquehanna and Chenango rivers, both of which host sections with gentle currents ideal for an out-and-back paddle. Fetten recommends Sandy Beach Park for canoe or paddle board launching in Binghamton. Dorchester Park just north of the city in Whitney Point is also very kayaker and paddle-boarder-friendly.
Visitors to Greater Binghamton can easily contact one of the local organizations like the Ahwaga Canoe & Kayak Club for water conditions and tips.
Urban Kayaking in Amsterdam
Like Binghamton, you don't have to travel outside of city limits to get into the water. Amsterdam's Mohawk River waterfront blends the best of the area's natural, historic and urban views, especially in fall.
"The canal system is something that makes the Mohawk River unique to paddle on," says Audrey Egelston, owner of Down by the River Kayak Rentals. "The locks control the flow of water, making the canal more like a series of lakes."
Paddlers can unwind over miles of navigable water that's part of New York's historic Erie Canal.
"I love kayaking on the Mohawk River in Montgomery County because you can learn about the past and see developments being made for the future," Egelston says. Those developments include the striking Mohawk Valley Gateway Overlook pedestrian bridge opened just this summer. "There is incredible natural beauty without large crowds around."
Cruising the Rest of the Erie Canal
The Erie Canal begs experienced paddlers to make a multi-day trip a part of their Central New York plans. Charming villages and towns dot the waterway and offer plenty of places to stop, eat and stay.
Outdoor adventurer and author Richard Harpham paddled for weeks in 2012, when he undertook the "New York Spare Seat Kayak Expedition." The 21-day trip covered 510 miles of the Erie Canal and Hudson River from Buffalo to New York City, including a decent stretch through the Mohawk River Valley.
"Each place offered a small window into their community, their attractions and achievements and shared their heritage. It was a humbling experience," Harpham wrote in a summary of his trip.
Water Recreation for Any Vacation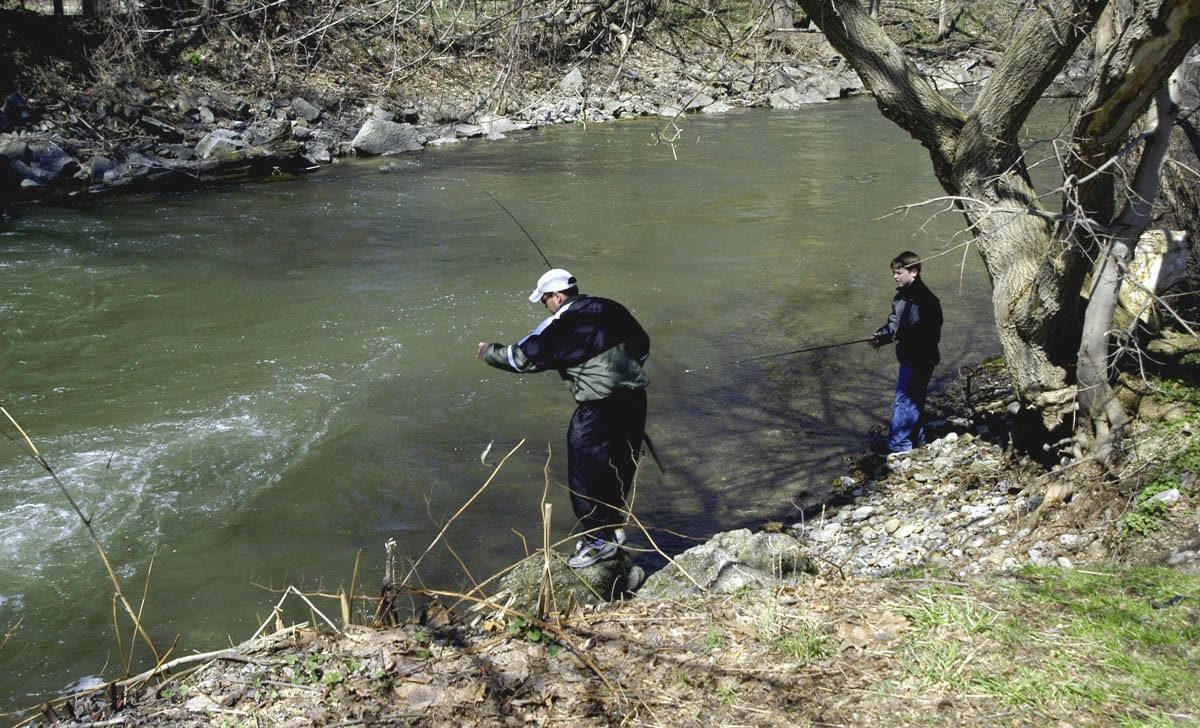 Whether paddling, boating or fishing, water recreation abounds in Central New York, where the extensive watershed shapes the landscape.
Test the waters in any season and craft your own adventure in Central New York.